Our Technical Team, headed by Chemical Science graduates who have accumulated years of experience studying printed circuits, is capable of providing solutions for any type of problem related to the production of these circuits.
Our Chemical Laboratory is equipped with all of the resources need to carry out the relevant analyses for different chemical processes:
High-resolution metallographic microscopes with digital image capture.

Spectrophotometers for analysing different wavelengths.

Atomic absorption equipment for analysing metals in solutions.

Cyclical amperometric equipment for monitoring active and contaminating additives in Galvanic Series.

Infrared lamps and muffles up to 1000 ºC for gavimetric analysis.

Equipment for measuring the width of copper on both the surface and inside of the drill holes.

Device for measuring thickness of Ni/Au and silver on copper.

High-precision digital scales.

Systematic use of statistical techniques for determining the different anomalies found during manufacturing processes.
Apart from countless other resources and protocols for ensuring quality that is 100% monitored and controlled during production.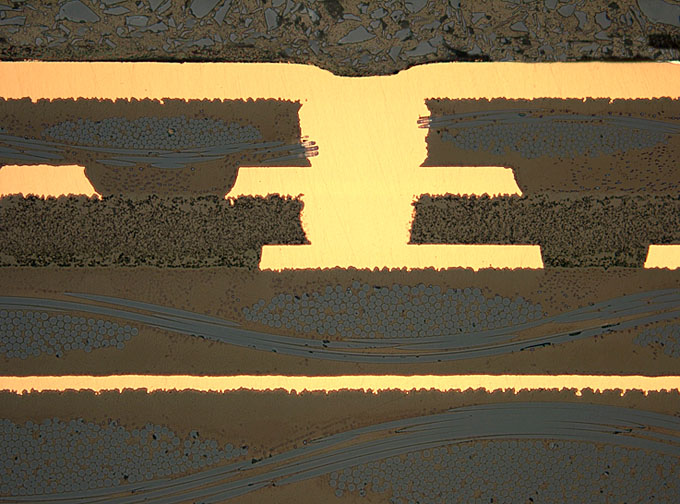 Polígono Industrial "Los Ángeles".
Calle los Herreros 21.
CP 28906 Getafe-Madrid, España.
info@circuitosimpresos.net