Manufacturing Engineering
Our engineering department is made up of highly-qualified engineers and technicians who receive ongoing training in the latest technology for manufacturing printed circuits, allowing us to confidently say that we can design, manufacture and deliver a well finished product to our clients, one that has been designed to meet their specific requirements.
Any new documentation that reaches Production is submitted to a detailed protocol in order to classify it according to its category, thereby generating a Work Sheet that outlines and specifies any and all steps and checks of both a general and specific nature that are applicable to the printed circuit in question.
El The Engineering Department has staff dedicated to managing processes, scheduling and materials in order to optimise the production system, providing workload data and allowing us to accurately arrange our delivery deadlines.
Circuitos Impresos, S.A.is equipped with CAD systems for the creation of master documents, allowing us to treat, handle and create client documentation, as well as with CNC machines for programming drilling jobs, databases for optical and electrical testing, automatic electrolytic lines…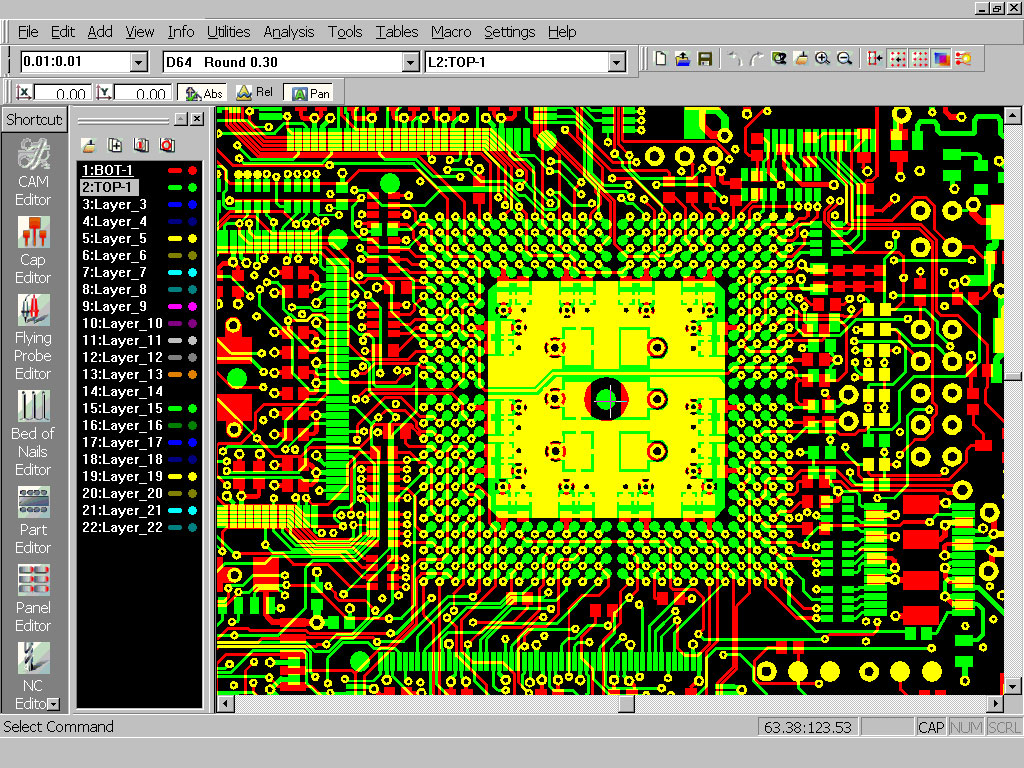 Polígono Industrial "Los Ángeles".
Calle los Herreros 21.
CP 28906 Getafe-Madrid, España.
info@circuitosimpresos.net