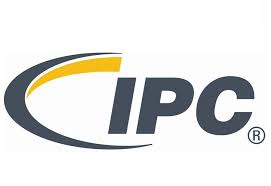 A continuación mostramos las normas que seguimos en Circuitos impresos para conseguir los mejores productos posibles. Para nosotros la fabricación de circuitos impresos es un deber y un placer, por ello ponemos siempre todo nuestro buen hacer en ello:
J-STD-003 : Solderability Test For Printed Boards.

IPC-T-50F : Terms and Definitions for Interconnecting and Packaging Electronic Circuits.

IPC-D-300G : Printed Board Dimensions and Tolerances.

IPC-D-316 Design Guide for Microwave Circuit Boards Utilizing Soft Substrates.

IPC-D-317A : Design Guidelines for Electronic Packaging Utilizing High-Speed Techniques.

IPC-MC-324 : Performance Specifications for Metal Core Boards.

IPC-D-325A : Documentation Requirements for Printed Boards, Assemblies and Support Drawings.

IPC-BP-421 : General Specifications for rigid Printed Board Backplanes with Press-Fit Contacts.

IPC-DR-570 : General Specification for 1/8 inch Diameter Shank Carbide Drills for Printed Boards.

IPC-DR-572 : Drilling Guidelines for Printed Boards.

IPC-TR-579 : Round robin reability Evaluation of Small Diameter Plated Through Holes in PWBs.

IPC-A-600G : Acceptability of Printed Boards.

IPC-TM-650 : Test Methods Manual.

IPC-SM-782A : Surface Mount Design and Land Pattern Standard.
IPC-MS-810 : Guidelines for High Volume Microsection.
IPC-SM-840C : Qualification and Performance of Permanent Polymer Coating ( Solder Mask) for Printed Boards.
IPC-TF-870 : Qualification and Performance of Polymer Thick Film Printed Boards.
IPC-ML-960 : Qualification and Performance Specifications for Mass Lamination Panels for Multilayer Printed Boards.
IPC-2221 : Generic Standard on Printed Board Design.
IPC-2222 : Sectional Design Standard for Rigid Organic Printed Boards.
IPC-2511 : Generic Requirements for Implementation of Product Manufacturing Description Data and Transfer Methodology.
IPC-4101 : Laminate/Prepeg Materials Standard for Printed Boards.
IPC-6011 : Generic Performance Specifications for Printed Boards.
IPC-6012 : Qualification and Performance Specification for Rigid Printed Boards.

IPC-6018 : Microwave end Product Board Inspection and Test.